Since I wasn't able to make time to write a Tangled Tuesday post last week, I have an absolute a TON of tangling goodness to share with you today… so without further ado, let's get to it. Hope you enjoy!

New Tangles
Since my previous Tangled Tuesday post I have learned the following new-to-me tangles.
From TanglePatterns.com:
From The Creative World of Eni Oken (Eni Oken, CZT):
From Sue's tangle trips (Sue Jacobs, CZT):
From Henrike Bratz:
From Lizzie Mayne:
From perfectly4med (Neil Burley):
From Tangle Harmony by Amaryllis Creations (Geneviève Crabe, CZT):
Work in Progress
I finished one more design for my colouring book-to-be (a fairly complicated and time-consuming one, I might add!), bringing my total of complete pages to ten. Slowly but surely!
Finished Projects
I mentioned in my previous post that one of my goals is to incorporate every tangle pattern I learn into at least one finished piece, and that I'd started a 6″ x 6″ ZIA as a "sampler" featuring a number of learned but as yet unused patterns. Here's the finished piece.
I also brought a little colour into my tangling world, with another 6″ x 6″ ZIA done in white on blue.
Incidentally, while working on this piece I had my first chance to test out my new Faber Castell Trio Sharpener, which has a slot specifically designed for coloured, non-graphite pencils.
Up until recently I had no idea that coloured pencils required their own special sharpener (though I suppose I should have, since every time I tried to sharpen them in a regular one they tended to disintegrate!), but let me tell you, it makes all the difference in the world. If you ever work with coloured pencils I highly recommend picking up one of these (or similar) sharpeners – you won't regret it!
Challenges
Since my previous Tangled Tuesday post I have completed the following tangle challenges.
Now on to a new week of tangling!
P.S.
The Zentangle® Method was created by Rick Roberts and Maria Thomas and is copyrighted. Zentangle® is a registered trademark of Zentangle, Inc. Learn more at zentangle.com.
Previous posts in this series are all tagged Tangled Tuesday.
For background on how I discovered and got involved in Zentangle, and links to further information and resources, check out my blog post For the love of tangling.
You can browse my entire tangle gallery at Ten Thousand Tangles.
And, if you're interested in having a little piece of my art for yourself, please click on the GoFundMe button below for more information and also visit my Ten Thousand Tangles portfolios and shops on ArtofWhere, DeviantArt, Etsy, Redbubble, Society6, Spoonflower, and Zazzle. (Pssst… links to my international Ten Thousand Tangles shops on Zazzle are on my "shop!" page – just click on the appropriate flag and you'll get to the place you need to be!)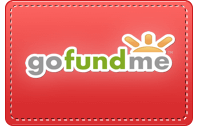 How have you been creative this week?
Please share!