It's been a fun week of tangling, including my embarking on the beginning stages of a what promises to be a very exciting project for 2016. You can read more about it a little later in this post, and also offer any suggestions you might have to help make my not-so-little venture a success. Welcome to another Tangled Tuesday!
New Tangles
Since my previous Tangled Tuesday post I have learned the following new-to-me tangles.
From TanglePatterns.com:
From I am the diva (Laura Harms, CZT):
From The Creative World of Eni Oken (Eni Oken):
Work in Progress
If you've read about my rather ambitious 50 by 50 Project, you might have noticed that there are several tangling-related items (surprise, surprise!) on my list of goals for the year.
One of the tasks in the "Ongoing (until complete!)" section of the list is Create art for a colouring book, and the first one in the "Fall" section is Publish a colouring book… and since it's already February, I'm thinking I really need to get going on this project! So last week I ordered and received a blank book of possibility, and I'm anxious to start creating.
But first, I'd love to hear from you! Whether you're already an aficionado or interested in giving adult colouring books a try, talk to me about what YOU think goes into making the ideal product: style and complexity of designs, size of book, layout, number of pages, double- or single-sided printing, paper type/quality, binding, cost – I'm all ears! Any feedback you can offer, either in the comments below or via e-mail, is most welcome and appreciated.
Thank you in advance!
Finished Projects
Another of my 50 by 50 Project goals – Host a craft/project night for friends at my house – was achieved this past weekend. In addition to having a lovely time with several of my creative girlfriends, I also finished my latest 6″ x 6″ tile (previously shared as a WIP) during the evening.
Challenges
Since my previous Tangled Tuesday post I have completed the following tangle challenges.
Now on to a new week of tangling!
P.S.
The Zentangle® Method was created by Rick Roberts and Maria Thomas and is copyrighted. Zentangle® is a registered trademark of Zentangle, Inc. Learn more at zentangle.com.
Previous posts in this series are all tagged Tangled Tuesday.
For background on how I discovered and got involved in Zentangle, and links to further information and resources, check out my blog post For the love of tangling.
You can browse my entire tangle gallery at Ten Thousand Tangles.
And, if you're interested in having a little piece of my art for yourself, please click on the GoFundMe button below for more information and also visit my Ten Thousand Tangles portfolios and shops on ArtofWhere, DeviantArt, Etsy, Redbubble, Society6, Spoonflower, and Zazzle. (Pssst… links to my international Ten Thousand Tangles shops on Zazzle are on my "shop!" page – just click on the appropriate flag and you'll get to the place you need to be!)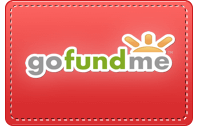 How have you been creative this week?
Please share!