So far 2016 is turning out to be a rather different one for me, particularly in terms of the way I've been spending my spare time. For the moment, blogging has been taking a back seat… and in some ways, tangling itself has also suffered. I've still been keeping up with learning patterns, and even created (most of) a new ZIA – but so much of my focus of late has been on peripheral activities such as assembling furniture and reorganizing my art room, working on the business end of Alphabet Salad/Ten Thousand Tangles, and planning for the future. All good and necessary stuff, but it does mean that (at least as long as this trend continues), there may be some longer gaps between my Tangled Tuesday posts.
But I'm here now, with a bunch of fun things to share, so let's get going!
Tangled Goodies
I hinted in my previous Tangled Tuesday post that I just might turn my latest finished piece into products for sale in my online shops. Doing this very thing is one of the ways I've been spending my time of late, and I'd love it if you'd check out some of the results of my efforts!
And while we're on the topic of tangled goodies, I recently received and approved a sample swatch from Spoonflower, which means that another of my designs is now available for sale on that site as fabric, wallpaper, and gift wrap.
I invite you to take some time to sit down with your beverage of choice and browse through the goodies in my online shops. As always, do let me know if you have any questions, suggestions, or product requests. Thank you!
Arts & Crafts Studio
Way back in the Spring of last year I decided to turn part of the space in our (very small!) guest bedroom into an arts and crafts studio, and started by clearing space for a new desk. While it was a great first step, it wasn't enough – so over the past few weeks I've moved the plan ahead with the addition of a new bookcase as well as an organizer for one of its shelves.
The organizer started out like this…
…and ended up being the perfect place to store my pens and paper.
Isn't it great?! The addition of the bookshelf means that the tiny room is now super crowded… but I have space for pretty much all of my art books and supplies – and we still have room for any overnight guests who may decide to visit – so it's all good!
New Tangles
Since my previous Tangled Tuesday post I have learned the following new-to-me tangles.
From TanglePatterns.com:
From a little lime (Helen Williams):
From Life Imitates Doodles (Sandra Strait):
From tanglebucket (Sandy Hunter, CZT):
From The Creative World of Eni Oken (Eni Oken):
Work in Progress
This 6″ x 6″ Zendala is close to completion, but I haven't yet put the finishing touches on the piece and would still consider it a WIP.
Now on to a new week of tangling!
P.S.
The Zentangle® Method was created by Rick Roberts and Maria Thomas and is copyrighted. Zentangle® is a registered trademark of Zentangle, Inc. Learn more at zentangle.com.
Previous posts in this series are all tagged Tangled Tuesday.
For background on how I discovered and got involved in Zentangle, and links to further information and resources, check out my blog post For the love of tangling.
You can browse my entire tangle gallery at Ten Thousand Tangles.
And, if you're interested in having a little piece of my art for yourself, please click on the GoFundMe button below for more information and also visit my Ten Thousand Tangles portfolios and shops on ArtofWhere, DeviantArt, Etsy, Redbubble, Society6, Spoonflower, and Zazzle. (Pssst… links to my international Ten Thousand Tangles shops on Zazzle are on my "shop!" page – just click on the appropriate flag and you'll get to the place you need to be!)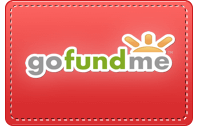 How have you been creative this week?
Please share!