Welcome to the very LAST Tangled Tuesday post… of 2015, that is! I'm looking forward to great things for 2016 in my little corner of the tangling world – not the least of which will be to finally attend a training seminar to become a CZT! – but first I need to wrap things up for the current year. Hope you enjoy!
Tangling Goodies
Santa – in the form of my lovely family, of course! – was very generous to me this Christmas, gifting me with a whole bunch of wonderful art supplies and goodies that will keep me happy for a very long time.
One of the presents I received will be a huge help to me whenever I need to trace a template for tangling – an Artograph LightTracer Light Box. (Oh, how I would have loved to have this when I was doing my tangled alphabet project!) I was able to use my new light box this week as I completed one of the challenges (see below!), so already it's serving my needs nicely.
Thank you, dear family, for all the goodies. They will be well used in the days to come. 🙂
Finished Projects
I carried on with my celebration of vacation time by tangling another 6″ x 6″ ZIA, which mostly consisted of several new-to-me patterns.
In the process of working on this piece I made a couple of annoying mistakes in planning and execution, which at one point in my life might have led to my abandoning the project in frustration. But as I continue to practice tangling I continue to learn that, just as with life, I need to work with my mistakes and accept that they are part of the bigger picture and not a reason to give up.
One of my favourite pieces of jewellery is a pendant that reads, "If you stumble… make it part of your dance!" That, to me, is where I want to be with my art. I'm not there yet – I confess that if I'm at the beginning of a piece and not yet invested in it, I will start over on a fresh piece of paper if I make a mistake. But I'm working to get over that, and tangling is teaching me to do so.
I suspect this will be a lifelong process, both in art and in life!
Challenges
Several of the challenge hosts are taking a break over the holiday season, but a couple of them are still at it… so with time on my hands, I jumped right in!
I started out with Diane & Carolien's Weekly Challenge #38: Tangle with L-P-N, choosing the tangles Land Girlz, Plop, and Niuroda. All three patterns were ones I'd previously learned but had not yet had a chance to use in a finished project, so I thought this would be a good opportunity to do so.
Finally I completed joey's weekly tangle challenge #93, which was another template – this time a pretty snowflake – to be filled in with tangles.
Now on to a new week of tangling!
P.S.
The Zentangle® Method was created by Rick Roberts and Maria Thomas and is copyrighted. Zentangle® is a registered trademark of Zentangle, Inc. Learn more at zentangle.com.
Previous posts in this series are all tagged Tangled Tuesday.
For background on how I discovered and got involved in Zentangle, and links to further information and resources, check out my blog post For the love of tangling.
You can browse my entire tangle gallery at Ten Thousand Tangles.
And, if you're interested in having a little piece of my art for yourself, please click on the GoFundMe button below for more information and also visit my Ten Thousand Tangles portfolios and shops on ArtofWhere, DeviantArt, Etsy, Redbubble, Society6, Spoonflower, and Zazzle. (Pssst… links to my international Ten Thousand Tangles shops on Zazzle are on my "shop!" page – just click on the appropriate flag and you'll get to the place you need to be!)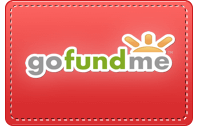 How have you been creative this week?
Please share!