Welcome to another Tangled Tuesday! In addition to tangling my heart out over the past few days, I've been having a little fun spending money at the craft store (ahem), so have lots of good stuff to share with you this week. Hope you enjoy!
New Tangles
This week I learned Tripoli, C-stem, Pebble Flowers, and Arc Flower, all from TanglePatterns.com.
Finished Projects
Once again this week I started AND finished a slightly larger piece – a 6″ x 6″ tile in a sort of Zendala format. I am on a roll!
Challenges
I started out with Diane & Carolien's Weekly Challenge #32: Tangle with U-K-H, choosing the tangles Up n Down, King's Crown, and Harfe (all patterns I'd previously learned and used).
Then I moved on to Zendala Dare #116 from The Bright Owl. I think this one turned out rather different from my usual style, but I kind of like it!
Next was joey's weekly tangle challenge #87, which was to use Xplode in a monotangle. I wasn't at all sure what I was going to do with this one, but then I remembered that I had a stack of black tiles and a whole batch of Souffle pens (see above!) just begging to be broken in… so I went for it.
A few tips for the uninitiated (of which I was one) about using Souffle pens:
Work slowly and be patient or your pen marks WILL bleed and/or smudge and/or run all over the place.
Allow your pen marks to dry thoroughly (and I do mean thoroughly) before going over them again or they WILL bleed and/or smudge and/or run all over the place.
Did I mention being patient?
Oh, and remember clear your workspace of cat hairs. If that's even possible. *sigh*
Finally I completed The Diva's Challenge #244, which this week was to do a "Tripoli Triptastic" tile. This was a new pattern to me, and though it looks like it should be a rather simple one, I'm not entirely convinced I really got the hang of it. Guess I need a little more practice.
Now on to a new week of tangling!
P.S.
The Zentangle® Method was created by Rick Roberts and Maria Thomas and is copyrighted. Zentangle® is a registered trademark of Zentangle, Inc. Learn more at zentangle.com.
Previous posts in this series are all tagged Tangled Tuesday.
For background on how I discovered and got involved in Zentangle, and links to further information and resources, check out my blog post For the love of tangling.
You can browse my entire tangle gallery at Ten Thousand Tangles.
And, if you're interested in having a little piece of my art for yourself, please click on the GoFundMe button below for more information and also visit my Ten Thousand Tangles portfolios and shops on ArtofWhere, DeviantArt, Etsy, Redbubble, Society6, Spoonflower, and Zazzle. (Pssst… links to my international Ten Thousand Tangles shops on Zazzle are on my "shop!" page – just click on the appropriate flag and you'll get to the place you need to be!)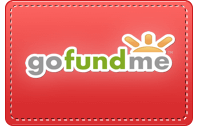 How have you been creative this week?
Please share!