Well, I've re-entered the land of blogging after taking a bit of a break to enjoy a wonderful five-day visit from my family. Peter and I had a great time showing them our house, our new (well, four years new!) city, and some of our favourite restaurants, and it was so special just being able to hang around and spend a relaxing time with all three of them. Oh, and eat – we did a LOT of eating!
While for obvious reasons I haven't been able to do any tangling since my last Tangled Tuesday post, I do have a couple of fun things to share with you, so let's go!
Tangling Goodies
My Swagbucks came through for me again! I was able to cash in enough points to get some Amazon gift cards and pick up some fun tangling-related goodies, all of which arrived this past week.
I'm itching to get at the Artist's Tile Sketchbook, which includes 120 white and 24 black 3.5″ square tiles, six greeting cards, and four bookmarks, all beautifully blank paper just waiting to be tangled.
The pens are Gelly Roll Stardust Galaxy Pens in an assortment of colours, and after working on a recent project (more below) with the gold version, I am so looking forward to using them.
As I flipped through Pattern Play (by Cris Letourneau, CZT and Sonya Yencer, CZT) I was happy to see that in addition to pages and pages of inspiration, the book includes several new-to-me tangle patterns. This is going to be fun!
Finished Projects
I actually finished this piece before last week's Tangled Tuesday post, but since it was a surprise for my parents' 50th wedding anniversary I didn't want to share it here until after they'd received it.
The colour was done with a gold Gelly Roll Stardust Galaxy pen, and though it's difficult (if not impossible!) to see in this picture, the ink sparkles when you look at it from certain angles. It was the first time I'd worked with this sort of pen (apart from the plain white version I use on black paper), but it will definitely not be the last, as they're delightful. The ink is silky-smooth and the sparkle is subtle – more like dust than glitter – and adds such a nice touch to a special piece.
Happy 50th Anniversary, Mom and Dad!
Now on to a new week of tangling!
P.S.
The Zentangle® Method was created by Rick Roberts and Maria Thomas and is copyrighted. Zentangle® is a registered trademark of Zentangle, Inc. Learn more at zentangle.com.
Previous posts in this series are all tagged Tangled Tuesday.
For background on how I discovered and got involved in Zentangle, and links to further information and resources, check out my blog post For the love of tangling.
You can browse my entire tangle gallery at Ten Thousand Tangles.
And, if you're interested in having a little piece of my art for yourself, please click on the GoFundMe button below for more information and also visit my Ten Thousand Tangles portfolios and shops on ArtofWhere, DeviantArt, Etsy, Redbubble, Society6, Spoonflower, and Zazzle. (Pssst… links to my international Ten Thousand Tangles shops on Zazzle are on my "shop!" page – just click on the appropriate flag and you'll get to the place you need to be!)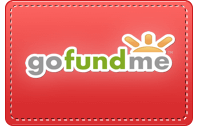 How have you been creative this week?
Please share!